Ever since our first ship, "Tenyu-maru", a sailing ship from old Satsuma-han,
departed the port of Shinagawa in May 1890, what we have kept in this company,
NBK Corporation, is the spirit, tradition and pioneership.
This is the DNA of our company.
General Takeaki Enomoto made our corporate motto,
"Go Straight to the South",
which means not only the direction but also the challenging spirit for business.
We take it as "Create Something New".
After severe times of World War II,
Tokuichi Kuribayashi re-started NBK as a peaceful and global development company
for partnership and friendship.
We are always here to support our partners in business,
which will lead the unique and multi-cultural society and world.
This concept of Multi-Culture is our new backbone to our existing DNA.
With this concept of Multi-Culture,
we can keep expanding our cross functioning as many countries and areas as possible.
As long as we keep our DNA with a tint of Multi-Culture,
we will exist on this planet forever.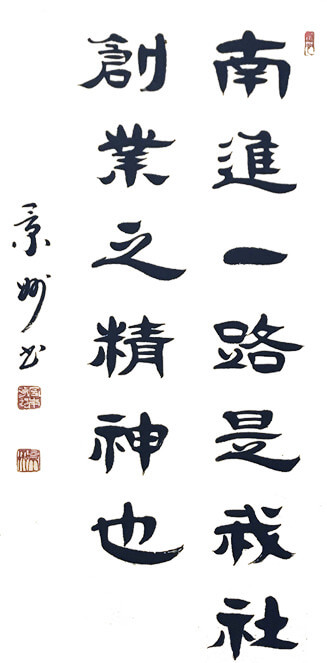 CEO
Yukio Kuribayashi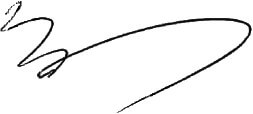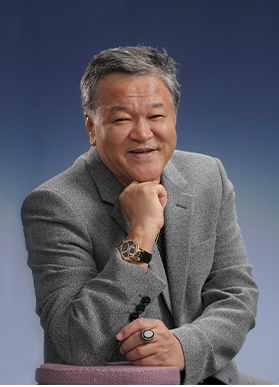 PROFILE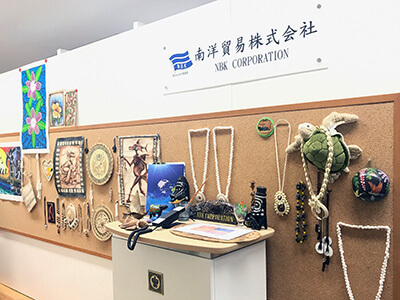 Company's Name

NBK CORPORATION
Foundation

Oct/01/1893
Establishment

Dec/15/1950
Capital

50 million Yen
Address

Emina Bldg., 4F, 1-8-7, Kojimachi, Chiyoda-ku, Tokyo, 102-0083, Japan
Tel

+81-(0)3-6256-8141
Fax

+81-(0)3-6256-8142
Representative

CEO Yukio Kuribayashi
The Number of Employees

25 (as of January 2019)
Main Stockholders

Kuribayashi & Co., Ltd.
Yukio Kuribayashi
Nippo Pearl Co., Ltd.
3XTG Nippon Oil & Energy Corporation
Tokio Marine & Nichido Fire Insurance Co., Ltd.
Sompo Japan Nipponkoa Insurance Inc.
Main Banks

North Pacific Bank, Ltd.
Sumitomo Mitsui Banking Corporation
MUFG Bank, Ltd.
Australia and New Zealand Banking Group Limited
Business

Trading, Consulting, ODA (Official Development Assistance)
Associated
Companies

Nanyo Boeki Distribution of U.S.A., Inc. Tel. 949-955-3916 / Fax. 949-955-3902
18012 Cowan, Suite 220, lrvine,CA 92614
Nanbo Guam, Ltd Tel. 1-671-475-1400 / Fax. 1-671-477-2315
P.O.Box 2980, Hagatna, Guam 96932
Pacifica Insurance Underwriters, Inc Tel.1-670-234-6267 / Fax.1-670-234-5880
Joeten Commercial Bldg 2, Beach Road,Susupe
P.O.BOX 500168, Saipan MP96950
PARTNERS
(RANDOM ORDER)
Mazda Motor Corporation
SUZUKI MOTOR CORPORATION
Morinaga & Co., Ltd.
Kikkoman Corporation
NISSIN FOOD PRODUCTS CO., LTD.
FUJI ELECTRIC CO., LTD.
YANMAR CO., LTD.
FURUNO ELECTRIC CO., LTD.
Panasonic Corporation
Canon Inc.
Sony Corporation
KYOCERA Corporation
NEC Corporation
DAIHATSU DIESEL MFG. CO., LTD.
Denyo Co.,Ltd.
Hitachi Construction Machinery Co., Ltd.
TOSHIBA PLANT SYSTEMS & SERVICES CORPORATION
NISSAN MOTOR CO.,LTD.
Isuzu Motors Limited
PENTA-OCEAN CONSTRUCTION CO., LTD.
Mitsui Engineering & Shipbuilding Co., Ltd.
KEGOYA DOCK CO.,LTD.
TOKYO SANGYO CO., LTD.
Nippon Yusen Kabushiki Kaisha
Mitsui O.S.K. Lines, Ltd.
Kyowa Shipping Co., Ltd.
The China Navigation Co. Pte. Ltd.
Tokio Marine & Nichido Fire Insurance Co., Ltd.
Ben Line Agencies (Japan) Ltd.
Sompo Japan Nipponkoa Insurance Inc.
Kawasaki Kisen Kaisha, LTD.
Japan Radio Co., Ltd.
Toyota Tsusho Corporation
Penta Trade Co.,Ltd.
IWATA CHIZAKI Inc.
TAKAOKA ENGINEERING CO., LTD.
Denki Kogyo Company, Limited
TOA Corporation
YANMAR SHIPBUILDING & ENGINEERING CO., LTD.
Mikasa Sangyo Co., Ltd
SUMITOMO (S.H.I.) CONSTRUCTION MACHINERY CO., LTD.
SAKAI HEAVY INDUSTRIES, LTD.
JANOME SEWING MACHINE CO., LTD.
Ace Water Treatment Co., Ltd.
Dai Nippon Construction.
NISSAN TRADING CO., LTD.
YANMAR ENGINEERING CO., LTD.
Japan International Cooperation Agency (JICA)
International Organization Pacific Islands Centre
Japan International Cooperation System (JICS)
Marino-Forum 21 (MF21)
Japan Pacific Islands Association
The Japan Association of Marine Safety